More than a Fayre donation
THE Moraira-Teulada U3A's Autumn Fayre raised €1,800 for the Alzheimer's Day Centre in Teulada.
More than 300 people attended the fair, all of whose proceeds went to the centre.
Eileen Haxon organised the event and her husband David Haxon, who is president of the local U3A, welcomed everyone to the event at the Inn on the Green in Javea and introduced Sylvia Tatnell, the Alzheimer's Day Centre president, who opened the fair.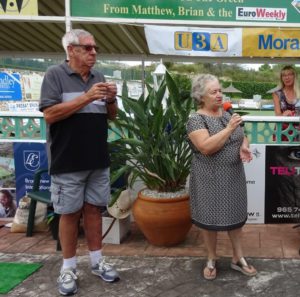 Sylvia, who holds the British Empire Medal, thanked the U3A for holding the fair and explained that the donated monies would enable the centre to increase and improve the facilities available to assist dementia sufferers.
Thanks were expressed to all the stallholders, helpers and people who donated items as well as the staff at the Inn on the Green.
See more Costa Blanca North News