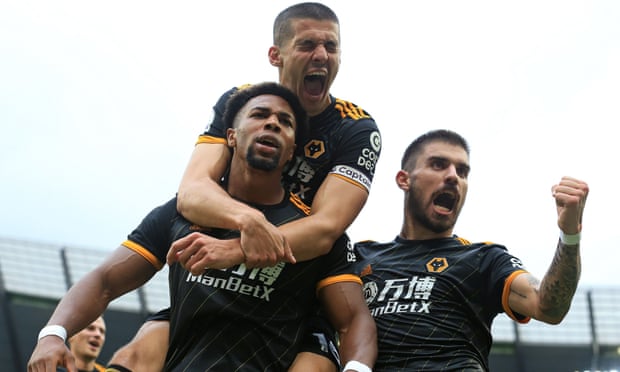 Wolves matched up to City, not their passing equals but were pretty nifty at it, and took all the pace out of the game. They had three good chances in the first half and would have been disappointed not to have been in front in the first half in front but half time was goalless. All the action was late in the second half.
On the 80th minute, Cancelo played a poor pass and Jimenez countered, squared to Traore at precisely the right moment, Traore drew in Ederson opened his body and slotted inside the near post. It was a Lovely goal, very beautifully taken that saw Wolves go 0-1.
Eight points at this stage of the season would be a huge lead, and if City can't score, that would be the deficit they would be facing. Liverpool have started the season with the swagger of a team who know, but City didn't seem inspired by it at all and couldn't get level.

As the game went into injury time Again Jimenez found Traore and again he kept his head, steadying himself as he challenged and came into slot past Ederson inside that same near post, it was brilliant from Wolves making it 0-2 and leaving Man City 8 points behind Liverpool at the top of the table.
A brilliant performance and result from Wolves, who were the better side in the first half, before holding it down in the second then taking their chances brilliantly. Wolves manager "Nuno" has done such a job with Adama Traore turning him to an excellent player.

Man City Manager Pepe Guardiola said he thought Manchester City lost their confidence after making first-half mistakes.
He went on to say "It was a bad day, sometimes it happens," he said. "We started quite well and after we conceded two situations in our buildup where it's impossible to defend, we got a little bit nervous"