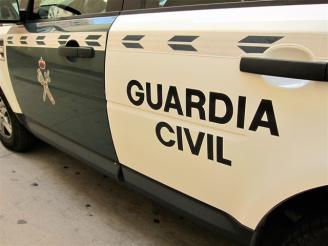 Guardia Civil shut down cannabis plantation in Murcia
MURCIA Guardia Civil have seized 4,000 cannabis plants from an indoor 'farm'.
Two people have been arrested on charges of growing and possessing drugs and of fraudulent use of the electricity supply.
The investigation began last August, when the Guardia Civil was alerted to of an alleged irregularity in the electricity consumption of a property in the hamlet of El Chaparral.
Police noticed a strong smell of marihuana emanating from the two-storey house amd motoced several windows had been boarded over.
They put a watch on the building to see who was involved and identify the owner of the house.
Having obtained a search warrant Guardia Civil, supported by agents of the Local Police of Cehegín, inspected the building where they found a fully kitted out indoor plantation, as well as €2,556 in cash. In addition, they found that the electricity supply was fraudulently hooked up to the electricity supply.
According to police the owner of the house travelled regularly from his residence in the province of Cuenca to Cehegín to meet the person who was allegedly in charge of the plantation.
The detainees – men aged 51 and 62, of Spanish nationality – have been handed over to the courts.
See more Costa Blanca South News