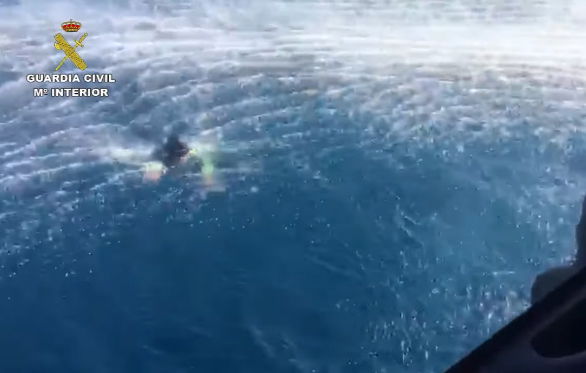 Drug Smugglers Rescue Three Guardia Civil Officers Off Coast Of Mijas
IN the bizarre turn of events, three Guardia Civil Officers have been saved from drowning by drug traffickers after their boat collided with the 'narcolancha', throwing them overboard.
The incident happened last Friday 4 October off the coast of Mijas when maritime patrol agents from the Provincial Maritime Service of Ceuta were trying to intercept a drug boat suspected to be carrying narcotics.
As the vessel approached the drug boat, it hit the side of the semi rigid rib, sending the officers into the water and leaving the patrol boat turning uncontrollably in the water, risking the safety of the stricken officers.
They were rescued by the four men piloting the 'narcolancha' under orders from the accompanying air unit under Public Address.
All the officers involved were unharmed and performed a full inspection of the rib, revealing it to contain 80 bundles of hashish weighing approximately 3,000 kilograms, which led to the four men to be arrested.
See more Costa del Sol News