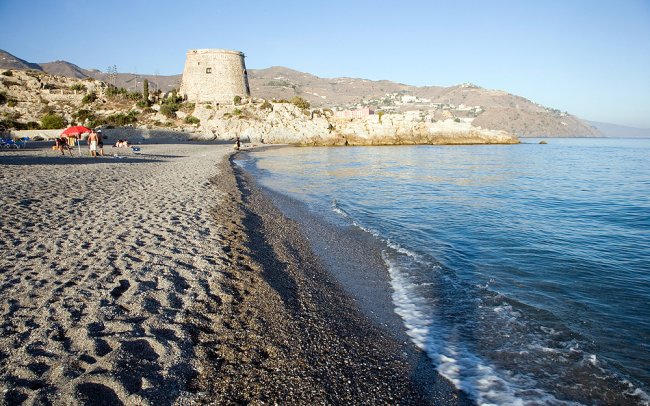 A couple were saved from drowning off the coast of Almuñécar.
A couple have been rescued from drowning on Thursday 3 October a short distance off the beach of Playa El Tesorillo.
The incident was reported by the husband of a Spanish woman who had got into difficulties a short distance from the shoreline.
He phoned 112 emergency services and explained that his wife had gone into the water and couldn't return to the shore due to the strong currents .
Before the police arrived, the man entered the water himself in an attempt to rescue his wife, but got into difficulties himself, with strong waves pushing the pair towards a rocky outcrop.
A local police officer quickly arrived on the scene and entered the water, along with the help of a fellow beach goer and reached the pair and pulled them to safety.
Councillor for Citizen Safety, Paco Robles, praised both the policeman and Jorge C.M. for their courage, whilst also reiterating the danger of entering the sea when weather conditions are not favourable.