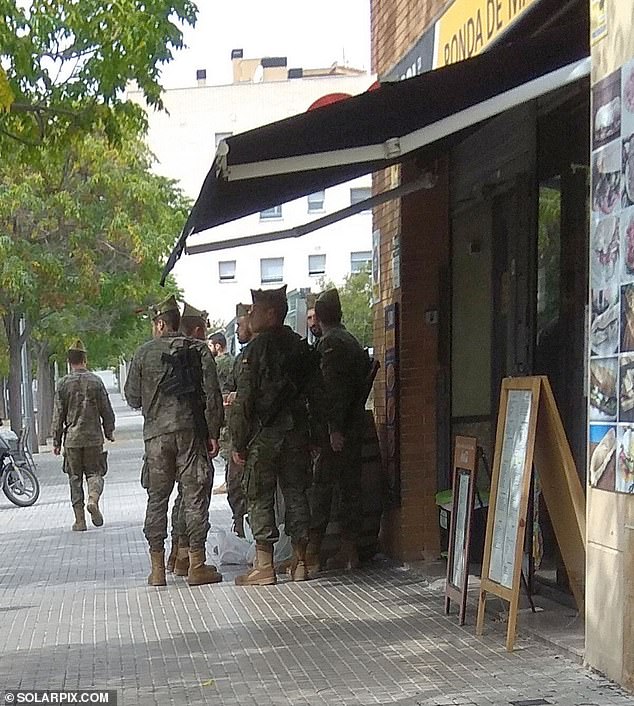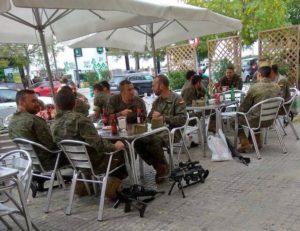 SPAIN'S Army is investigating a group of soldiers photographed in a Vilafranca del Penedes (Barcelona) bar with their weapons at their feet.
Drinking alcohol is against regulations when members of the military are on duty or when they are armed and the photographs, which went viral, showed the squaddies sitting with beer bottles on the tables and their submachine guns at their feet.
Belonging to the crack regiment, La Legion, the soldiers were returning from manoeuvres in the north of France but stopped in Vilafranca where their coach drivers had to make compulsory stops and fill up with fuel.
The squaddies visited a supermarket and then sat on a bar terrace, military sources explained, taking their weapons with although normally they would have been left under guard on their coaches.
Army sources explained that their commanding officer had decided that it was safer to keep the weapons, which were not loaded, with them.
The fact that the incident occurred in Cataluña was regarded by the pro-independence movement as a deliberate provocation although there were no incident involving civilian members of public.