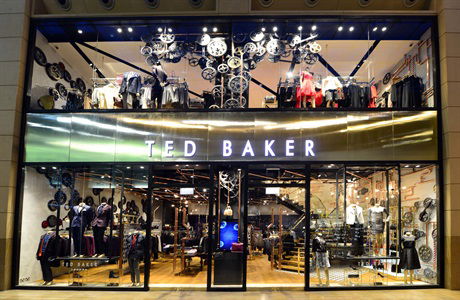 In the six months to August 11, Ted Baker reported a 194 per cent drop in pre-tax profits.
Revenue slipped 0.7 per cent year on year to £303.8 million.
Basic earnings per share plummeted 207 per cent to see shareholders slump to a 46.1p loss per share.
Meanwhile, e-commerce revenue fell 1.3 per cent to £52.3 million, on top of a 2.5 per cent drop in overall retail sales to £214.5 million.
"The group's performance has been impacted by very difficult trading conditions throughout the period, amplified by heightened levels of consumer uncertainty across many of Ted Baker's global markets,
Ted Baker chairman David Bernstein said. "If these trends continue, we will achieve a second-half result below that of last year," he warned.
Ted Baker chief executive, Lindsay Page said: "We are continuing to proactively manage the significant challenges impacting our sector including weak consumer spending, macro-economic uncertainty, and the accelerating channel shift towards e-commerce.