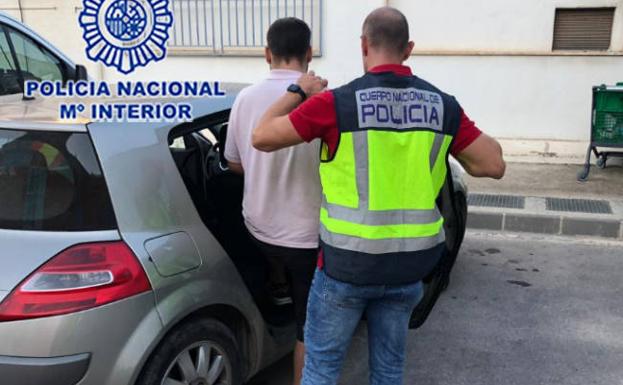 A SPANISH man aged 24 has been arrested accused of 10 violent robberies, two sexual assaults and one vehicle theft.
All the alleged offences happened in streets of central Murcia..
National police began an investigation after several reports of robberies with violence and intimidation executed with the same 'modus operandi' and with matching descriptions of the attacker.
He targeted women late at night when they found themselves alone, usually in pedestrian areas. The alleged attacker approached his victims from behind and covered their mouths while putting a knife or other sharp object to their necks.
The victims were all young women, several of whom he touched sexually. His usual method of escape was on a stolen motorbike.
Investigators examined security video footage and identified a suspect. They later arrested him when he was spotted riding a stolen motorbike. A search of his home uncovered various objects that has been reported stolen, including mobile phones.
A court has remanded the suspect in custody.