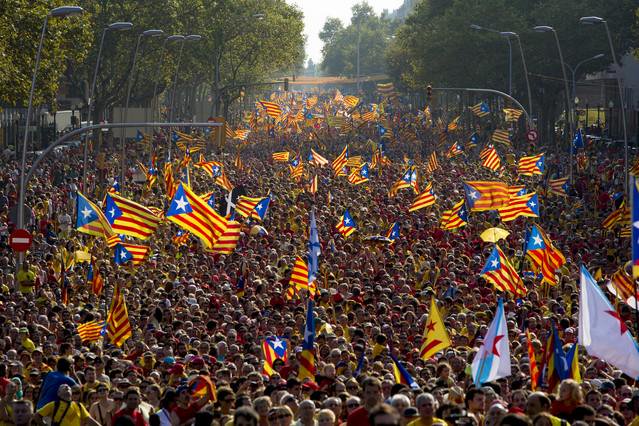 A JOURNALIST working for a leading television network has been attacked whilst reporting on the recent demonstrations.
The reporter was waiting for her signal to go live when she was hit in the head by a bottle filled with a liquid during a live recording on Tuesday evening.
According to witnesses it appeared she was specifically targeted by a group of demonstrators who were marching on the second anniversary of the unauthorized independence referendum back in 2017.
She was reporting outside the Jaume Balmes School, on the corner of Consejo de Ciento and Pau Claris when she was subjected to calls for her to leave as according to marchers, her presence was a provocation.
After dusting herself off and receiving help from other marchers and her crew she moved locations and continued with her report.
Around 18,000 people attended the march on the anniversary of the referendum and according to police reports; so far no other incidents have been noted.
Earlier on Tuesday, Catalan Prime Minister Quim Torra and his deputy Pere Aragonès delivered a speech reaffirming their desire to keep advancing towards a Catalan republic "peacefully and democratically."