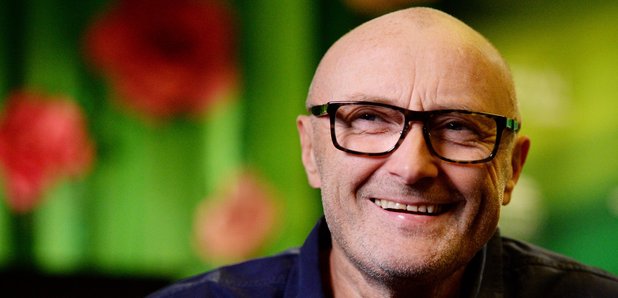 Phil Collins the famous solo singer, as well as his legendary performances in the band Genesis, has fallen off the stage.
Collins is currently on his tour called " Still not dead yet" which you could say is an accurate measure because he's still kicking after taking a nasty backward fall off stage in Charlotte USA.
Phil was in between songs when the 68-year-old on a walking stick walked over to a chair.
He was keen to enjoy a front-row seat to watch his son's drum solo. The problem was though Phil's momentum took him backwards and he fell off the stage.
The audience gasped while crew members rushed to his aid and helped him up.
Collins though took it in his stride and returned to stage to finish the concert.
Collins has had multiple surgery on his back, which has caused him to suffer from 'drop foot', causing one foot to drag and making it difficult to walk. He also suffers a nerve condition which means he can no longer hold drumsticks.

Phil's "Still Not Dead Yet Tour" ends in Las Vegas on October 19th, but Collins is still due to play a further 10 shows if he makes it!