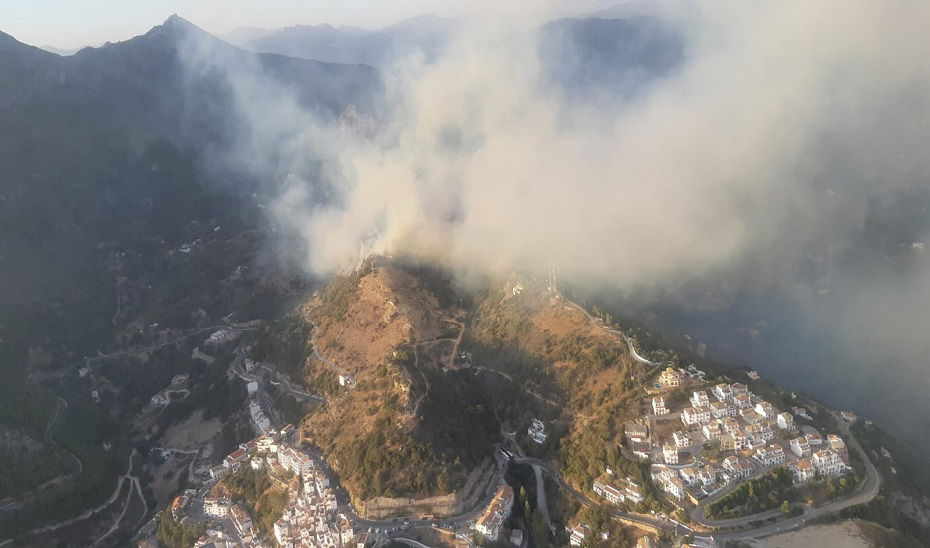 The latest updates from INFOCA confirm that the fire has been "stabilised"
The Delegate of the Andalusian Government in Malaga, Patricia Navarro, declared last night at 20.50 hours level 1 of the Emergency Plan for Forest Fires in Casares, Malaga, due to a forest fire originating in the area of La Arquita.
Level 1 is triggered when protective measures are required for people, their livelihood and dwellings. Various homes in the area were evacuated out of precautionary measures.
Six firefighting aircrafts, two fire engines, 36 forest firefighters, three operations technicians and two environmental agents commenced working on the site to control the blaze.
After the aerial firefighting crafts were withdrawn at nightfall, 120 forest firefighters, deputy director of COP, six operations technicians, four environmental agents, seven fire-engines, as well as the Forest Fire Medical Unit and the Mobile Meteorology and Transmissions Unit remained on the ground working through the night.
The first 112 emergency calls registered were received at around 7.05 p.m., when alerts indicated that a fire was taking place in an area of pine groves with several houses nearby.
The emergency personnel evacuated several houses in the area of La Arquita and preventively closed the MA-8300 between kilometres 9 and 10.
The level 1 Emergency Plan has now been deactivated as the fire has been stabilised though fire crew still work in the area to extinguish it completely.
The fire in Estepona has been reportedly extinguished.