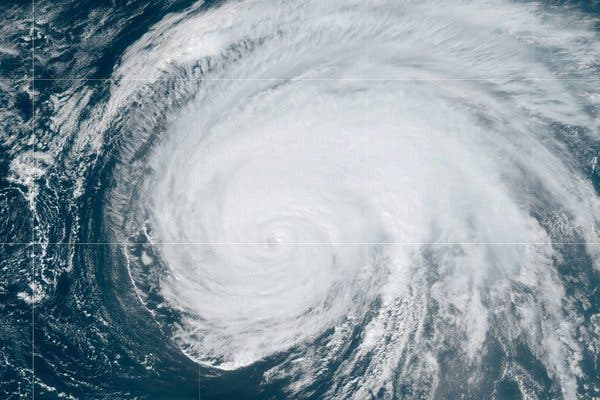 HURRICANE Lorenzo is on its way to the Azores before brushing over north-west Spain later this week and heading on to Ireland and the UK.
The hurricane is expected to be a Category 1 by the time it gets to the Portuguese islands early on Wednesday. Winds could get up to as high as 155km/h and huge waves are expected.
The National Hurricane Centre warned rainfall could be heavy enough to cause life-threatening flooding on the western size of the Azores.
The AEMET State Meteorology Agency said the effects of Lorenzo will probably be felt in Galicia and the Bay of Biscay from Thursday with strong winds and six or seven-metre waves, combined with heavy downpours.
AEMET said it is not likely to directly affect the Canary Islands or much of mainland Spain. Lorenzo is however forecast to continue moving north-east, the remnants of the hurricane being felt particularly on the west coast of Ireland before it hits Britain.
By this time it will be an ex-tropical storm, but is nevertheless expected to cause high winds with the possibility of thundery downpours in some areas of the UK.
Over the weekend Lorenzo briefly became a Category 5 hurricane making it the strongest ever recorded so far north and east in the Atlantic.