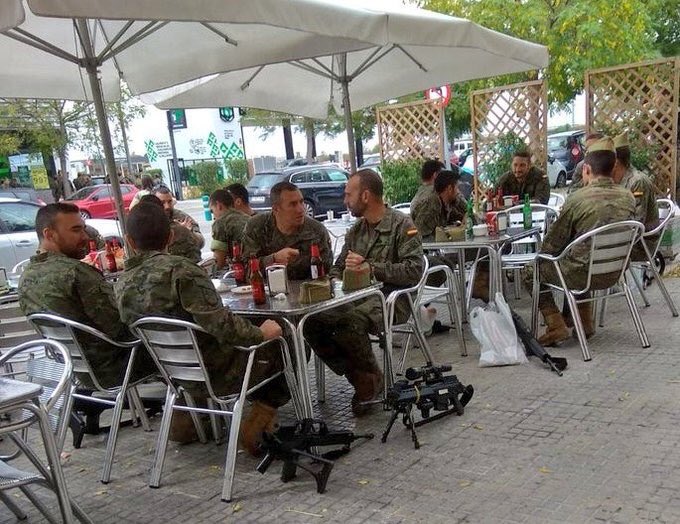 UPDATE:SPANISH troops who were snapped having a beer in full uniform with automatic weapons slung at their sides were on their way back to Ronda in Andalucia, it has been revealed.
And online rumours that they were in fact on a stag do and on their way to a paintballing event have been discounted.
Spain's ministry of defence, have announced that they will open investigations into soldiers who were on Saturday photographed slugging beers at a Catalan bar, sat alongside them was their long-barreled automatic weapons.
Apparently, the beer-swigging troops are from the Spanish legionnaire's division who took thirst after stopping for what was described as a " technical stop" as they returned from France where they had been on training operations.
Whilst they slugged their cold fresh beers with their automatic weapons aside them, some soldiers were snapped wandering around the Supermarket with weapons loosely hanging over their backs, although it was reported they were not in the booze aisle.
Images of the soldiers were posted up on twitter by beleaguered onlookers who stood in astonishment.