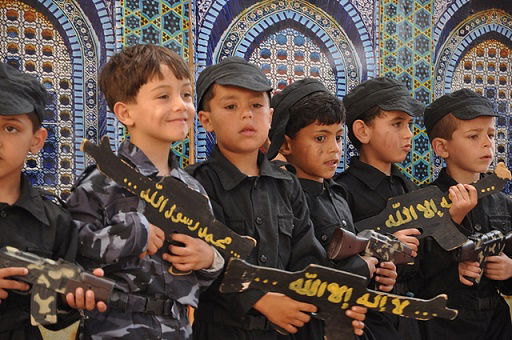 According to the Daily Mail newspaper today there is a rift in the Cabinet over the repatriation of British Jihadist children.
According to British intelligence sources, British families are plotting to smuggle relatives out of Syria who joined the Islamic state.
This allegedly has caused a Cabinet row in Downing Street.
The intelligence services have picked "chatter" amongst those families living in the UK in regards to how they can assist suspect members return back to British shores.
Islamic State members have already been smuggled out of camps of where they were being held captive the paper reported.
Apparently, according to the story, this has brought about a rift in the Cabinet over to fly back children home from the camps who are British.
It's reported that PM Boris Johnson backing the idea of repatriation in top secret security meetings, whilst Defence Secretary Ben Wallace as well as Home Secretary Priti Patel totally against the idea.
Miss Patel reported as saying "there is no way the likes of Shamima Begum 19 will be allowed back to Britain"
According to the newspaper, a Whitehall source said the PM Johnson wanted to pick up 30 children from camps in Syria but failed to get enough support to bringing back under 16's whilst leaving their parents in Syria.