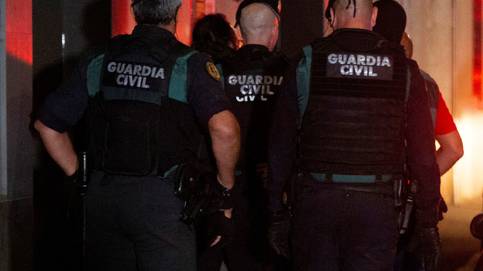 RAIDS, led by the Guardia Civil under the code name, Operation Judas, have uncovered weapon caches and bomb making instructions belonging to the separatist group Defence Committees of the Republic of Catalonia (CDR).
The operation has led to nine arrests across the Barcelona region the ringleader of the apparently "hardcore" faction of the CDR, named the Technical Response Team (TRT), Jordi Ros.
The investigation began 15 months ago as instructed by the Central Court of Instruction number 6 of the National Court to investigate the nucleus of the CDR.
During the seizures, materials for making the explosive known as Goma 2 was found, as well as a remote detonator, instructional documentation and computer material which have all been sent for analysis.
Documentation was also found outlining the major structures in the city of Barcelona, including the headquarters of the Guardia Civil in Canovellas.
Of the nine arrests, two have been released under surveillance whilst the other seven, including Ros, have been charged with for crimes of belonging to a terrorist organization, possession of explosives for terrorist purposes and conspiracy to commit havoc.
They entered the Soto del Real prison (Madrid) this Thursday with an unconditional sentence.