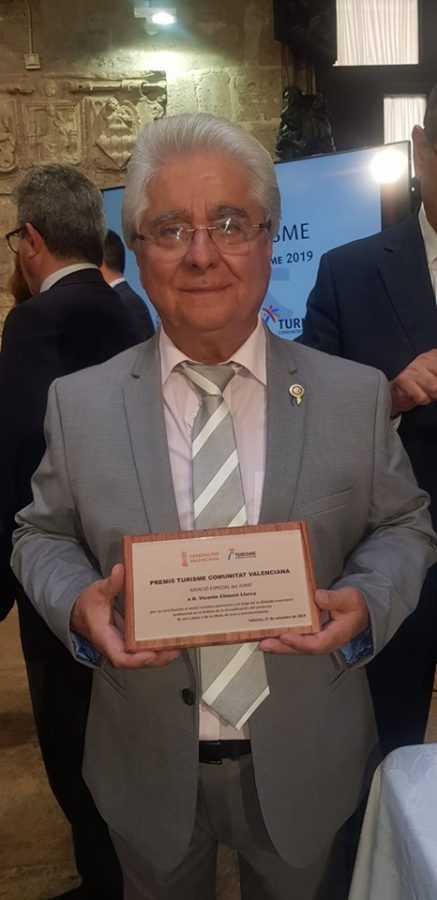 BENIDORM Palace owner, Vicente Climent, received an award for lifetime services to the tourism industry at today's prestigious Valencian Community Turisme Premis award ceremony.
Year after year, Turisme Communitat Valenciana recognises those people, companies or actions which have a positive impact on the region's tourism industry and economy.
And at a VIP ceremony at the Valencia Regional Government Palace this morning, four decades at the helm of Costa Blanca's biggest entertainment venue was officially recognised.
Speaking to EWN, Vicente said: "I am extremely happy to receive this award. It is a huge privilege to be acknowledged for our contributions to the tourism industry surrounded by dignitaries.
"This award recognises the efforts of everybody at Benidorm Palace. We love our job and if we make people happy, we are happy."
Today is a big day all round for Vicente and proud wife Christine, as they welcome their 16 millionth client this evening.
A fanfare and fireworks will greet the lucky guest.
"Today is a very, very special day indeed," added Vicente.