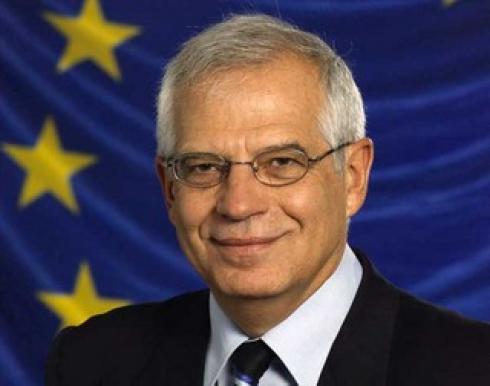 JOSEP BORRELL faces an October 7 grilling before he can become the EU's High Representative.
But the sniping has already begun for the candidate who is also Spain's acting Foreign Minister.
Borrell's €30,000 fine for using privileged information to sell his Abengoa shares when the Sevilla-based company was on the verge of bankruptcy will be brought up by Euro MPs from all parties.
These include Spain's left-wing Podemos party, the extreme right-wing Vox as well as the Catalan pro-independence parties PDeCat and ERC.
Borrell's fine and its possible consequences have already been discussed by European Parliament as well as its Committee on Legal Affairs (JURI) which analyses the finances and assets of all candidates for European Commission posts.
According to Brussels sources, the documents presented by Borrell rang alarm bells because, despite the Abengoa affair, he still possesses shares in Bayer, Iberdrola and the BBVA bank.
All three are on the EU's "Lobbies List" although Borrell is not the only EC candidate with shares in these companies.
Nevertheless, his case is regarded as "more sensitive" owing to his "past history," the same sources said.