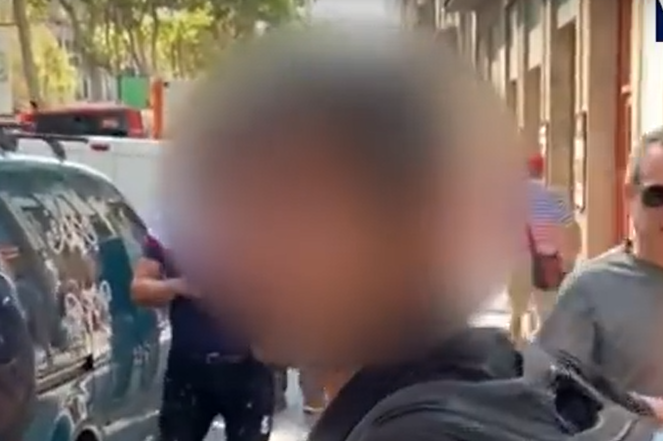 FED up with crime in Barcelona one person has decided to take the law into his own hands – quite literally.
The unidentified vigilante has been on the prowl looking for pickpockets and when he finds them he is not scared of confronting them.
Just as they sneak up behind their victims he comes from behind them, gives them a slap on the back of the head and tells them to clear off.
A series of videos he has posted on social media showing the results have gone viral as pickpockets are taught a lesson.
Some don't know how to act, while others decide that discretion is the best part of valour and make a run for it. A few don't take it too well and face up to the vigilante, but they always end up moving on.
Rising street crime in the Catalan city has become a big issue with several citizen patrols set up styled on New York's 'Guardian Angels'.
These are not approved of by the police and city authorities, who warn of the danger that neighbourhood patrols may encounter. They say such surveillance and action should be left to the police.