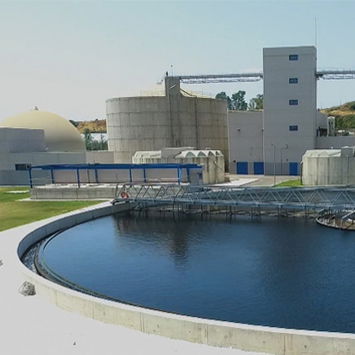 NEARLY €620,000 is to be spent on a water pipeline to guarantee fresh drinking water for the Costa del Sol.
Each year the holiday resorts of the region suffer a 'water deficit'. While cuts are rare, the system is at full stretch. At the moment it relies on La Concepcion reservoir, which is relatively small and currently only stores 24 cubic hectometres of water, Marbella's desalinisation plant, which is operating flat out, and a series of wells in local areas.
Since 2013 a fourth source has been in operation in the form of a pipeline that brings water from the Campo de Gibraltar area and connects to the Costa del Sol's supplies at Estepona.
Now, the Ministry of Agriculture and Sustainable Development has just put out to tender the drafting of the construction project to expand the interconnection of the supply networks of both regions.
The initiative contemplates the installation of a new pipe with a larger diameter (1.1 metres compared to the current 0.8) to increase capacity up to a maximum flow of 1,300 litres per second. The pipe will run 23 kilometres between the San Enrique de Guadiaro deposit (Cadiz) and Estepona.
Towns like Torremolinos, Benalmadena, Fuengirola, Mijas, Marbella, Estepona and Benahavis see half a million more people in the summer and water demand has been increasing.
In June, July and August this year 12.9 cubic hectometres of water have been supplied to the Costa del Sol, the highest supply in the last five years.
The works planned will also include a firefighting pumping station that will be able to draw supplies from both the Costa del Sol and Campo de Gibraltar.