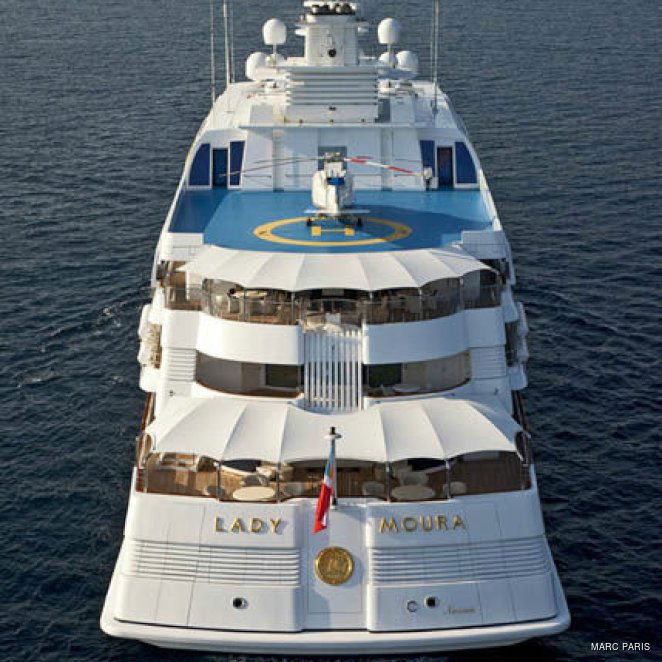 'LADY MOURA', one of the most expensive superyachts in the world, is currently moored in the port of Denia having arrived early in the afternoon on Saturday.
The yacht, valued at over €200 million, is owned by Nasser Al Rasheed, a Saudi doctor and magnate, who owns the international engineering consultancy Rasheed Engineering.
The boat, which can usually be spotted in Ibiza, arrived in the port at around 4.15 pm with many people gathering on the dock to watch her sail in.
The impressive vessel was designed by the Italian architect Luigi Sturchio and was built in the German shipyard of Blojm+Voss. It is 105 metres long and 20 metres wide. The luxury yacht is so fancy that even the letters of the name and the coat of arms are made in 24-carat gold