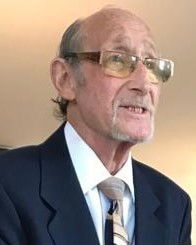 Can the consciousness that was the consciousness of a living person reappear in the consciousness of another?
In his book The Power Within, British psychiatrist Alexander Cannon (who was not a relative of mine), wrote , that the evidence on this score is too strong to be dismissed:
For years the theory of reincarnation was a nightmare to him and he did his best to disprove it and even argued with his trance subjects to the effect that they were talking nonsense. Yet as the years went by one subject after another told him the same story in spite of different and varied conscious beliefs. Well over a thousand cases were investigated and he had to admit that there is such a thing as reincarnation.
More info at: https://en.wikipedia.org/wiki/Alexander_Cannon_(psychiatrist)
In certain documented cases of the reincarnation type it appears that the individual was reborn in a different country to the one in which he or she had lived in the previous life.
Reincarnation is the rebirth of the soul. It is believed that the biological death does not destroy the soul, the soul comes back to earth in a different form, in a different body.
Many religions believe that reincarnation has been happening since the beginning of history and has recently gained interest in both culture and scientific research.
Roughly a quarter of Americans believe in reincarnation according to a 2012 Pew Research report, and there are thousands of case studies on reincarnation stories from around the world.
+++++++++
Below are a couple of cases.
James Leininger was born to Andrea and Bruce Leininger, a highly educated and modern couple. From an early age, he loved to play with planes.
From the age of two, he began having nightmares about planes and he would wake up screaming, "Airplane crash, on fire, little man can't get out".
Once his mother Andrea bought him a toy plane and pointed out what appeared to be a bomb on its underside. She says James corrected her and told her it was a drop tank.
"I'd never heard of a drop tank," she said. "I didn't know what a drop tank was." Andrea's mother suggested that James probably was remembering his past life.
The couple took him to a counselor and therapist Carol Bowman, who believed that the dead sometimes can be reborn. With guidance from Bowman, they began to encourage James to share his memories.
James was able to share more details about his past life with his parents, such as the name of the pilot, James M. Huston Jr.; the Navy ship on which he served, the Natoma; his co-pilot's name; and the fact that he was shot down at Iwo Jima.
Bruce was able to track down the co-pilot Jack Larson and Houston's living sister. James told them many things from his past life which no one would ever know. There was no reason than for his family and Houston's sister not to believe him.
They believe that James had a past life Lt James Houston Jr,who was a man who died in Iwo Jima in 1945 and he had come back to finish something.
+++++++++
Another case offering substantial reincarnation proof was that of Patrick Christenson, who was born by cesarean section in Michigan in March 1991. His elder brother, Kevin, had died of cancer twelve years earlier at the age of two. Early evidence of Kevin's cancer was presented six months prior to his death when he began to walk and had a noticeable limp. One day he fell and broke his leg. Tests were done, and after a biopsy on a small nodule in his scalp, just above his right ear, it was discovered that little Kevin had metastatic cancer. Soon tumors were found growing in other locations in his body. One such growth caused his eye to protrude and eventually resulted in blindness in that eye. Kevin was given chemotherapy, which resulted in scars on the right-hand side of his neck. He eventually died of his illness, three weeks after his second birthday.
At birth Patrick had a slanting birthmark with the appearance of a small cut on the right side of his neck, exactly the same location as Kevin's chemotherapy scar, showing startling evidence of reincarnation. He also had a nodule on his scalp just above his right ear and a clouding of his left eye, which was diagnosed as a corneal leukoma. When he began to walk it was with a distinct limp, again, offering further proof of reincarnation.
When he was almost four and a half he said to his mother that he wanted to go back to his old orange and brown house. This was the exact coloring of the house in which the family had lived in 1979 when Kevin was alive. He then asked if she remembered him having surgery. She replied that she could not because this had never happened to him. Patrick then pointed to a place just above his right ear. He added that he didn't remember the actual operation because he was asleep, which was consistent with details of Kevin's past life.
+++++++++
Reincarnation-type experiences can be vivid and convincing to the extent that they appear to be testimony and evidence that a previously living personality has been incarnated in the subject. This belief is strengthened by the observation that birthmarks on the body of the subject correspond to the bodily features of the person whom he or she seems to incarnate. This is most strikingly the case when the past life personality suffered bodily injury. The corresponding marks or deformations sometimes reappear in the subject, seeming to offer proof that reincarnation is indeed occurring.
+++++++++
Be sure to read my next week's Blog, 'Reincarnation, Part Four'.
+++++++++
I make house calls between Sotogrande and San Pedro, demonstrating and instructing the use of the Ouija Board, Table Tilting and Automatic Writing techniques. They might influence making contact with a departed loved one or spirit guide.
Half my modest fee will be donated to a charity, perhaps of your choice. For more info, read my past blogs on this site by searching the words "Gerry OUIJA There is also an advert in the Euro Weekly News , publication.
Contact me at either 952891080 or Whats App / mobile 690017237 also at arkquest2002yahoo.com