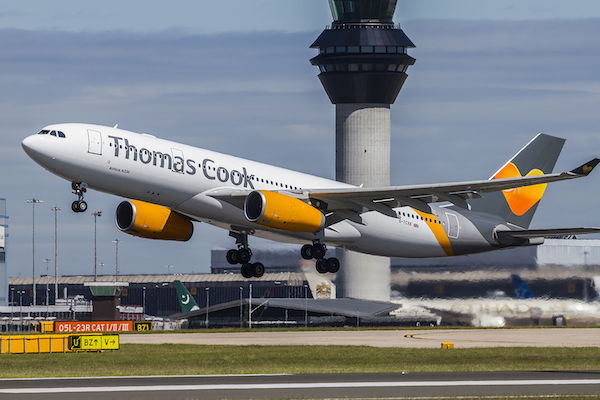 It's been announced that Thomas Cook has crashed and the Company will enter Administration on arrival of it's last aircraft returning.
Government have put operation Matterhorn into place to bring 150,000 Brits home. It's expected to take 14 days to complete the massive operation.
All Thomas Cook staff have been sent home from airports and crews have been notified by email the Company has ceased trading.
Websites are no longer taking bookings.
Aircraft are being detained by Bailiffs on arrival and seized for unpaid airport charges.
KPMG are to be the appointed Administrators.
Thomas Cook failed to raise 200 million in funding over the weekend and at today's earlier Board meetings with law firm Slaughter & May it was decided to await planes returning home or in final stages of flight before entering the administration process.
The last flight for the brand MT2641 from Las Vegas to Manchester will see the end of a very long history for the travel agency founded by a cabinet maker in 1841, with a successful one-day rail excursion at a shilling a head from Leicester to Loughborough on 5 July.