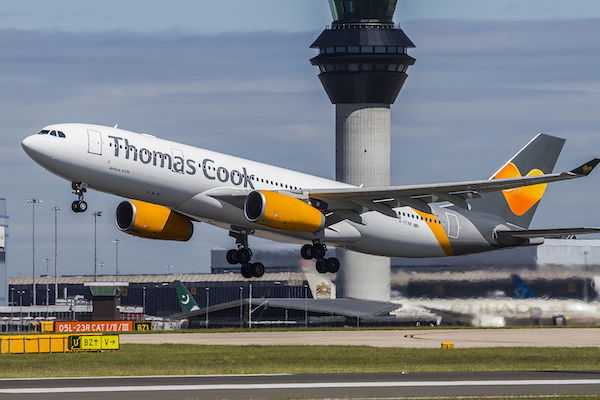 Lovely cash gesture to Thomas Cook cabin staff on last flight.
Thomas Cook cabin staff whilst boarding 300 passengers did not know but were clearly of the understanding that the travel agency was in trouble as they prepared to depart Las Vegas Nevada.
As relieved passengers boarded the flight the topic of conversation was the future of the airline but also concerns for the futures of the staff boarding them and preparing for the homeward bound journey back to the UK.
Staff asked the passengers simply to pray for them although at that time replied that they didn't know exactly what was happening.
Cabin crew staff became tearful through the flight as they flew over Nebraska as they found out that operations were to cease for their employer as it was to cease trading, despite this the wonderful staff continued in a full and professional manner.
As the aircraft landed in Manchester just after 8am the Captain came on the PA to reveal "our dream has ended' and informed the passengers that the crew would not being rewarded for their 14 hour shift.
Astounded crew could then not believe what took place as passengers passed around large carrier bags for a " whip round" stuffing rolls of notes and left over dollars completely filling two full carrier bags which were brimming to the top.
Whilst it's unknown the total amount of the collection, it was a very emotional atmosphere as the passengers handed over the stuffed bags of cash leaving cabin crew in floods of tears. Passengers just remarked to the cabin crew how relieved they were to get flown home and wish the crew for the future.
Passengers and crew with tears flooding down cheeks hugged and kissed as they disembarked into the cool morning Manchester air, as bailiffs embargoed the aircraft.