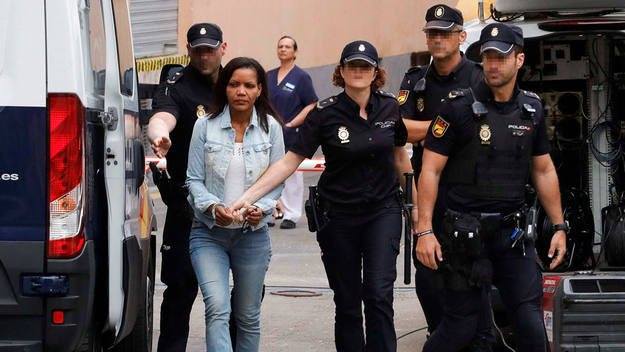 A jury has found Ana Julia Quezada guilty of the murder of eight year old Gabriel Cruz.
The verdict was handed down on Thursday 19 September to the Dominican Republic native after she was found guilty of the murder of her then partner, Angel Cruz's child. She has also been found guilty of two counts of inflicting psychological harm on Gabriel's parents as she actively participated in the search efforts for 11 days.
The jurors took two days to decide on the sentencing, whether it was murder or reckless homicide and whether there was premeditation involved.
The decision was made that she acted in an intentional and sudden way however without premeditation.
Her defence that she was acting under the influence of sleeping pills was rejected by the jury as they concluded that she acted in a deliberate manor and in a way that wouldn't run any risk to herself.
Quezada sat emotionless in the corner of the courthouse as she heard her fate.
It is likely that she will be the first person to receive the Spanish equivalent of a life sentence, a permanent reviewable prison sentence with a possibility of parole after a fixed term.
Patricia Ramírez, Gabriel's mother explained after the verdict, "We were going to fight to make sure this witch never sets foot on the street again,"
"Psychopaths should be locked away, far from society, so they can't hurt anyone," she added.
Gabriel Cruz went missing on February 27, 2018 in Las Hortichuelas, a small village located inside Cabo de Gata natural park in Almería.
Quesada was romantically linked to the boys father at the time, and was apprehended after she was spotted putting the body of the boy in the back of her car after suffocating him.