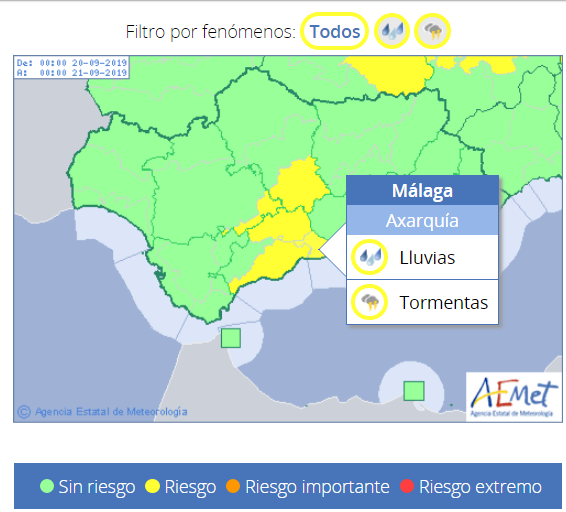 With resident still recovering from last weeks torrential rains, another weather warning has been issued in the region.
The State Agency of Meteorology (AEMET) has issued the region with a yellow warning for storms and prolonged rainfall, starting the afternoon of Friday 20 September and continuing into the weekend.
According to AEMET, around 22mm of rain is due to fall per hour on Friday before slowly moving north to areas Antequera, Sol and Guadalhorce.