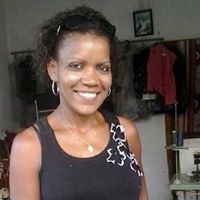 A JURY has found Ana Julia Quesada guilty of the murder of eight-year old Gabriel Cruz in Cabo de Gata in Almeria last year.
At the end of a nine-day trial, and after more than 24 hours of deliberations, the nine-member jury unanimously considered it proven the ex-girlfriend of Gabriel's father's had killed the little lad in an intentional and sudden way.
"We find the accused guilty of the criminal act of voluntarily taking the life, unexpectedly and without the possibility of the minor defending himself or reacting", it says in the verdict, which was read out in front of Quesada in the Almeria Provincial Court.
The jury determined the 45-year old Dominican had suddenly thrown the youngster against the floor or wall of the rural property she and the boy's father were renovating in Rodalquilar. But they did not find she had increased Gabriel's suffering on purpose.
The private prosecution had argued, based on a private medical report, that she had left the child dazed on the floor for about an hour before smothering him.
The jury did consider Quesada had abused Gabriel's trust given her close relationship to the family. They also found her guilty of two counts of inflicting psychological harm on Gabriel's parents.
The judge will now decide whether to sentence Quesada to a maximum permanent reviewable prison sentence; this would make her the first woman in Spain to serve life with a possibility of parole after a minimum fixed term.
Gabriel, known to his friends and family as Little Fish, went missing from close to his grandmother's house near Nijar on February 27 2018. His disappearance sparked an extensive search involving thousands of people, among them Quezada.
Two weeks later police charged her with killing Gabriel after they caught her with his lifeless body in the boot of her car. She maintained she had not intended to kill the child and acted in self-defence after he attacked her.
Immediately after the verdict Gabriel's parents Patricia Ramirez and Angel Cruz told press they were grateful to the jury for their decision.
"Psychopaths should be locked away, far from society, so they can't hurt anyone," Angel stated.