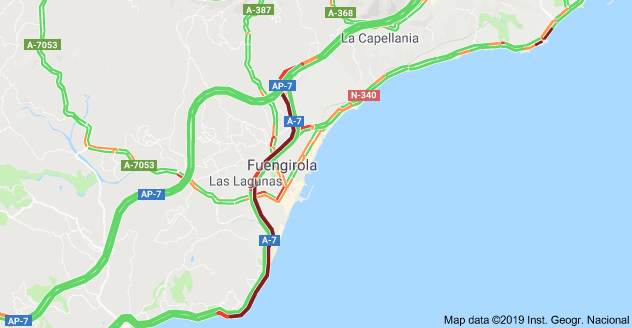 Caption.Credit Google
Traffic this morning in the Fuengirola region, especially coming into the town, is operating at 20 minute delays currently.
The A7 itself is also running 16 minute delays.
Local Fuengirola police are advising local residents to avoid the roads for at least 2 hours if possible and to set off early if you have appointments or special journeys that need to be taken care of with a request to use the Renfe if possible.
Further updates to follow.