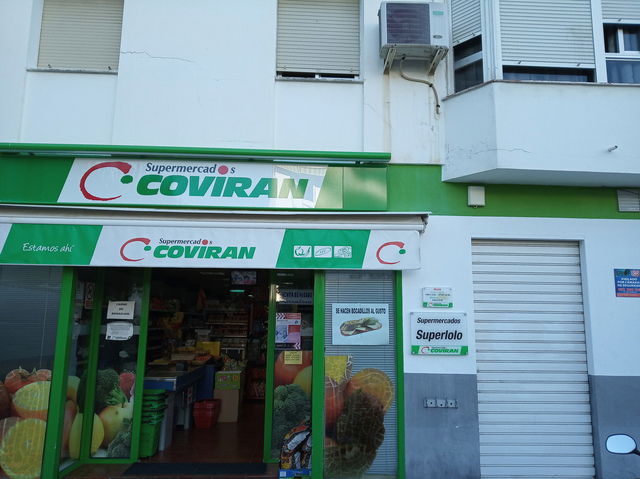 The popular Coviran supermarket in Los Pacos, Fuengirola, was held up at gun point late Sunday afternoon by a black masked raider wielding a large pistol.
EWN obtained full CCTV footage of the armed robbery taking place that has quickly gone viral around the area.
The assailant, fully masked and donning a basket ball cap, walked calmly into the front of the store where the till is located and raised his weapon in the face of the young store assistant.
A lady tried to leave the store but was ordered to stay inside whilst the store assistant emptied the till of the stores takings.
In the clip, the robber seems nervous as he wields the weapon and his hand seems to shake.
Departing the store with just under 650 euros it's believed he had someone waiting for him in a get away car, it's believed he's part of a gang operating in the area.
This has caused great concern throughout the retail community who are not used to such exploits, normally saved for the streets of NYC rather than leafy laid back Fuengirola and surrounding areas, where store keepers often operate their stores solo.
Parents are also very concerned now in the Los Pacos region with the store being used by many school children especially lunch times with so many surrounding schools.
Mother Joanne Prothero from the area commented: "My son Joseph walks to that store everyday for his favourite salt and vinegar crisps I can't believe this has happened! I really feel for the lady who was in the store but thankful it took place on Sunday with less children around?
Neighbouring store keepers are now being vigilant as the gang are still at large as well as taking extra precautions until the culprits slip up and are brought to justice.
CCTV Footage can be seen
here