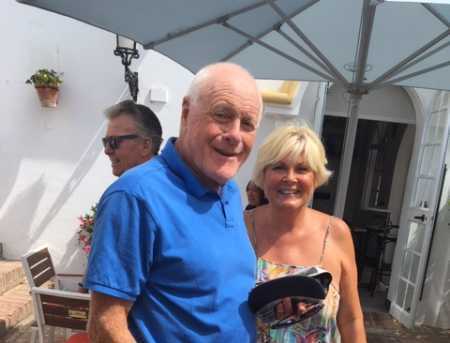 LAST week Age Concern Marbella and San Pedro held their end of summer Lunch on the patio of Aloha Pueblo in Nueva Andalucia hosted by Jason of Links bar and restaurant.
A good time was had by all who attended and as usual raffle prizes, donated by local businesses, were gratefully received.
€400 for this worthwhile cause, as there are so many residents living in the southern part of Spain who may require their services, even if is only going to visit them once a week, assist in shopping, visits to the doctors or hospitals.
The group is always looking for the people, who are probably more agile than others, who would be willing to give an hour a week to volunteer a visit to a person who needs to meet other people and have a chat. If you know of a neighbour that may require the Age Concern services, let them know and they can visit them.
Age Concern Marbella and San Pedro aim to hold six lunches of this nature per annum so people can meet and chat and they also hold a coffee morning every first Thursday of each month at the tennis club in El Rodeo Nueva Andalucia.
Age concern Marbella and San Pedro also hold a large Christmas lunch which welcomes everyone and there are plans for a charity ball on October 4 at the Melia Don Pepe to raise additional funds.
Their helpline number is 00 346 893 55198 or to find out more about their services visit the Age Concern website at www.ageconcernmarbella.com