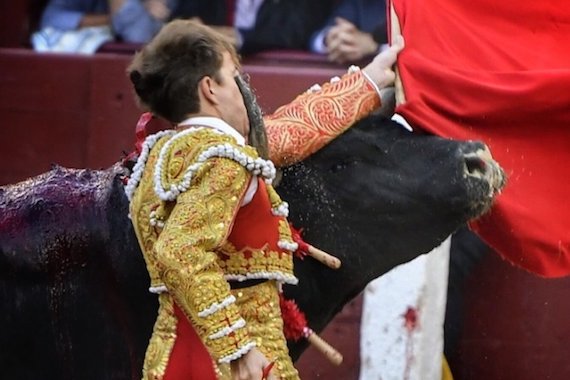 MADRID surgeons battled for three hours to reconstruct bullfighter Javier Cortes' right eye.
He was seriously gored and his eye badly injured while fighting at the Las Ventas bullring. Witnesses said afterwards that although he managed to stand up, he fainted after touching his face.
Taken first to the bullring's infirmary, he was immediately transferred to the Gregorio Marañon hospital and admitted to the Ophthalmology department.
"The operation went well," confirmed Antonio Molina, the bandillero who heads Cortes' bullfight team, but he insisted that it was necessary to "wait and see" owing to the possibility of infection.
Although the Gregorio Marañon surgeons had been able to reconstruct the bullfighter's eye, Molina said it was too soon to speculate whether Cortes' sight could be recovered.
The operation had concentrated on the front of the eye, where the injuries were worst, he explained.
"We can only hope that there are no after-effects but as I've said, it's still early," he continued.
"The hospital will be carrying out more tests over the next few days, and that's when we'll know more," Molina said.