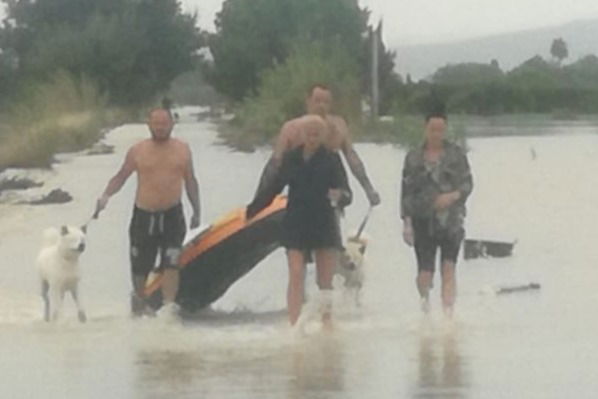 SUELLA and the Big Reds Animal Retreat are appealing for emergency help after their premises were severely damaged during the recent flooding of the east coast of Spain.
The owner, as well as the refuge's occupants had to be airlifted off the site thanks to a sterling effort by rescue teams and volunteers after the building collapsed around them under two metres of water.
After the evacuation, Suella and the animals are now in desperate need of alternate accommodation.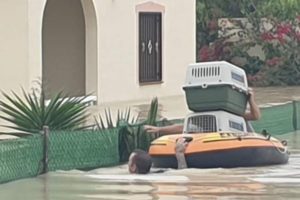 An appeal has been shared across social media to find a suitable location to house the relocated 12 dogs and three cats currently in the car of Big Reds.
If you, or know of anyone who may be able to give the use of a finca or similar to Suella and the gang around the Dolores area please get in touch with Suella on her Facebook page or us here at the Euro Weekly and we can pass the message on.
https://www.facebook.com/bigredsanimals/?__tn__=%2Cd%2CP-R&eid=ARDanNexsPnu6Y2j_Gt-LkvAKzOi7V0j9dROboxYGAWrKfCxheaZoNJlMOO3NNFtyzIVl7kw9wAxytdw
Friends of the organisation have also set up a go fund me to help with the relocation, and an appeal has been raised to ask for blankets and food donations.
https://www.gofundme.com/f/emergency-flood-relief-fund-for-big-reds-animals?utm_source=customer&utm_medium=copy_link&utm_campaign=p_cp+share-sheet&fbclid=IwAR1388KcYpsOlVp1oF5WEa6niSHmcGbLcjR2D15I8f1p3eZWCfAuwQuKqFo