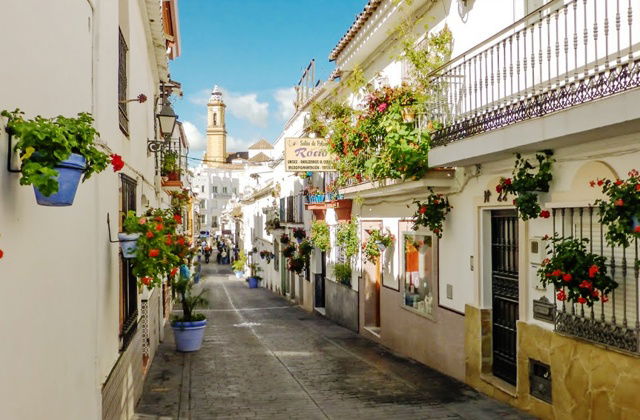 A LUXURY villa in an exclusive estate has been revealed to be a drugs lab and marihuana plantation.
Heavily armed Guardia Civil swooped on the home on the Mirador de Costalita Urbanisation in Estepona.
They made two arrests and seized 600 kilos of hashish, in the form of 19 bales.
Investigators had suspected that the house was used to store drugs but were surprised when they entered the property by the scale of the operation.
The entire ground floor of the villa was used as a warehouse,and a laboratory for the processing of the drug, and as a marihuana a plantation. In fact there were so many plants being grown that police have not been able to specify the number of plants yet.
The raid came just a day after Guardia Civil struck a major blow against the criminal drugs trade by seizing 11,200 kilos of hashish in different but simultaneous operations in Malaga, Huelva and Cadiz.
In Malaga, four operations were carried out in which the Guardia Civil arrested eight people and seized 1,700 kilos of hashish, in addition to five boats and two high-end cars.
One raid also took place in Estepona when a boat heading for the coast aroused suspicions. The crew realised that they were being followed the Maritime Service of the Guardia Civil and abandoned their boat. Officers found 10 bundles of hashish weighing a total of 300 kilos.
The other three operations took place in Rincon de la Victoria, where an overturned boat was found, Casares, where they located another drugs hiding place with 850 kilos of hashish and detained four Italians, and finally in Malaga where a boat carrying 19 bales was boarded.