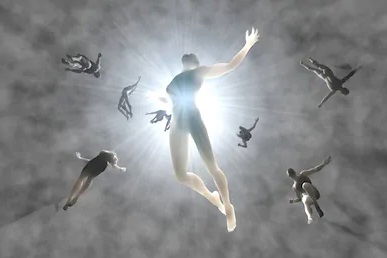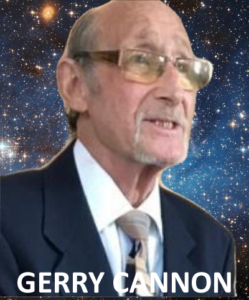 Hope you found my last weeks Blog interesting titled Reincarnation which was Part One.
You might want to read a transcript about me which was on https://lightwavesradio.com/2012/09/29/inner-circle-hosts-wendy-adams-and-max-crowe-welcome-gerry-cannon-sunday-september-16th-5pm-pt/
"In this world where questions seem to out number answers, the truth is lost among the many quests for fortune and fame. One man stands out among the crowd and like the many that came before him in the times of Biblical scripture, He was guided by premonitions that led him on an epic journey of discovery. Despite being a skeptic he has been guided by the paranormal, psychics and his spirit guide Mosec. He has searched for the Ark of the Covenant, Atlantis, and now currently is searching for a second Sphinx on the Giza Plateau. Gerry Cannon is the ultimate seeker of truth. In today's challenging times when it is easier to point the finger without offering solutions. He has taken it upon himself to gather a team of like-minded individuals to assist him. Gerry is an author of a book titled Arkquest. His story will be told throughout a series of shows here on Lightwaves Radio Show INNER CIRCLE"
There is also a two part video about my paranormal quest for The Ark of the Covenant and an article about my discovery of a Second Sphinx location on my web site http://www.gerrysarkquest.net/
REINCARNATION PART 2
Before I continue, I must mention that my wife Mary, always had a problem throughout her life. Whenever she said goodbye to either loved ones or close friends , she would always cry a lot. Naturally that included me because when I met her in London, in 1977, she was married to an Iranian gynecologist and lived in Iran. I was also married at that time, which is another story I will relate in a future Blog. However, doctors and psychiatrists were unable to help her solve that problem.
. Before leaving Las Vegas (USA) in 1992, Mary took Spanish lessons before we came here. However, being Chinese, it was somewhat difficult to get the right pronunciation.. . I felt it might be easier if in her past life, she could speak Spanish. I was fortunate to find a renown hypnotist in Las Vegas, named Evelyn Shift, who could regress her. Even more fortunate she did it free !. I recorded the entire event which I still have.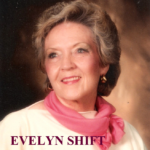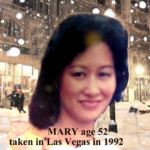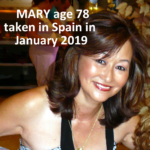 After putting Mary into a deep hypnotic state, Evelyn asked her to visualize the surroundings of our home from a height of 50 feet, which Mary did. She then asked her to go up a further 200 feet and visualize the surrounding, which she also did.
After a long pause she said she was going East across the U.S.A then further , over the Atlantic..
At that time I thought she would be going all the way to her birth place , Hong Kong. Yet I was wrong.
Mary continued that she had stopped above a Scandinavian country. Evelyn then told her to land wherever she felt like doing.
After a pause, Mary said that she was standing on a very high stone step and entered a room which had a large heavy looking wooden table laid out with a wooden plate and large cutlery with wooden handles. At one side sat her mother dressed in heavy old fashioned clothing next to a man also dressed in old fashioned men's attire, who was her father.. The surrounding furniture looked very old. Evelyn explained that the step she had described looked high to her, because at that time she was a very small child. Her then parents were not Chinese but Scandinavian and so was she.
Mary continued saying that her then parents were ignoring her as though she wasn't there. even though she was speaking to them, they didn't answer. Because of that, Mary began to cry as it seemed as though they had left her.
Evelyn further explained that the little girl had died but her soi called spirit did not go to the Spirit world but had stayed in her surroundings, not knowing that she was dead.
She continued with the hypnosis, explaining that to Mary and that the little girl she was then must leave where she is and travel to her spiritual dimension and she would eventually be reincarnated to her present life and others to follow…
Mary vaguely remembered the incident soon after the hypnosis. Fortunately I recorded the session so she would be able to hear it
However from that day on she would never cry again after leaving people
Apparently she was reincarnated to this life in 1940.
She often mentioned to me that she didn't want to live longer than eighty as she wouldn't want me or anyone else to have the burden of looking after her..Sadly she died in her sleep, a few months ago, and was cremated on March 17th, 2019 at the age of 78. I thank God that she didn't suffer from any major illness.
We were certainly blessed to have had a wonderful life together during our forty years of marriage without any major arguments. Those we had only lasted a few minutes then forgotten.
I had kept what might be her ashes, because when one is cremated, the coffin and whatever clothing or shroud one is covered in also gets burnt. Therefore, the actual ashes might not be of that person.
I was fortunate, although I prefer using the term BLESSED , to have found a lock of her hair in a letter she had written to me before we were married, on 6th April 1979.
I suggest, that a lock of each married couple or partners hair should be cut either when they are alive or before they are cremated or buried and kept in order to have a physical part of that person for remembrance besides one of their best looking photos.
Apparently, hair can last for thousands of years which are often found on ancient mummies.
Follow my next weeks blog
I make house calls between Sotogrande and San Pedro, demonstrating and instructing the use of the Ouija Board, Table Tilting and Automatic Writing techniques. They might influence making contact with a departed loved one or spirit guide.
Half my fee is donated to a charity, perhaps of your choice. For more info, read my past blog on this site by searching the words "Gerry OUIJA There is also an advert in the Euro Weekly News , publication.