MORE than a ton of hashish has been seized and 18 people arrested when a drugs smuggling ring was broken up on the Costs del Sol.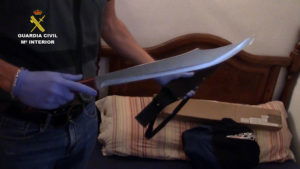 The operation, which took place in the provinces of Malaga and Cadiz targeted an organisation that brought large quantities of hashish from Morocco to the coasts of Malaga
The investigation began at the beginning of the year when the Guardia Civil became aware of the existence of a smuggling ring based in Malaga and run by an individual from Marbella.
The leader of the gang used young people to unload the drugs on local beaches then shift them to storage points.
They were then shipped throughout Europe.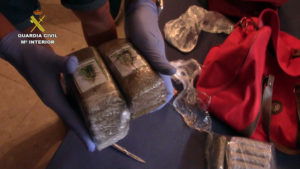 Fleeing from police pressure exerted in the Campo de Gibraltar, the gang decided to hide its caches in Malaga and Granada.
In May, the agents spotted a suspicious vessel near the coast of Nerja. Guardia Civil sea and land units intercepted the shipment. They arrested nine people and stopped two vans, one carrying 38 bales of hashish and another with 1,000 litres of fuel for the smugglers' speed boat.
The arrests and subsequent interrogation of the suspects led to a third phase of the operation in which three houses were searched and nine more people arrested, including the suspected gang leader.
During the operation, 1,254 kilogrammes of hashish, cash and four vehicles were seized, among other effects.