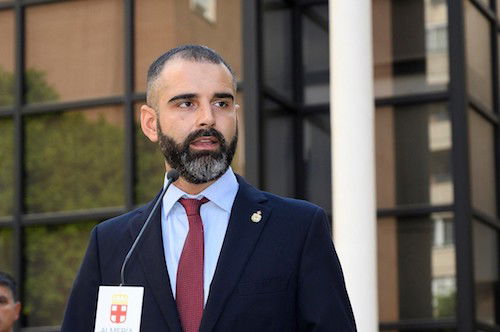 ALMERIA is looking to cast itself in a leading role on the international movie making and TV production stage.
The city council has been in ongoing talks with Netflix for several months about making Almeria a "priority location" for the US media giant's productions in this country, Mayor Ramon Fernandez-Pacheco has revealed.
The council also announced the idea of establishing a permanent production support centre in the provincial capital for providing materials, technology and infrastructure for film, TV series and publicity shoots.
"Almeria is experiencing a second golden age connected to cinematography", the council head commented.
"There are many producers who see in our city an opportunity to reflect different settings in the world thanks to our light, landscape, locations and the facilities provided by public administrations", he added.
Featuring as a production location is great promotion for Almeria, Fernandez-Pacheco said, but also "creates job positions, fills many hotels and restaurants and creates work for many professionals."
The Mayor's announcement came a month after Netflix series 'La Casa de Papel' featuring two scenes filmed in Cabo de Gata aired to millions of viewers around the world.
Also last week, production company Mamen Films announced castings for two international series which will shoot scenes in the province at the end of this month and in October.