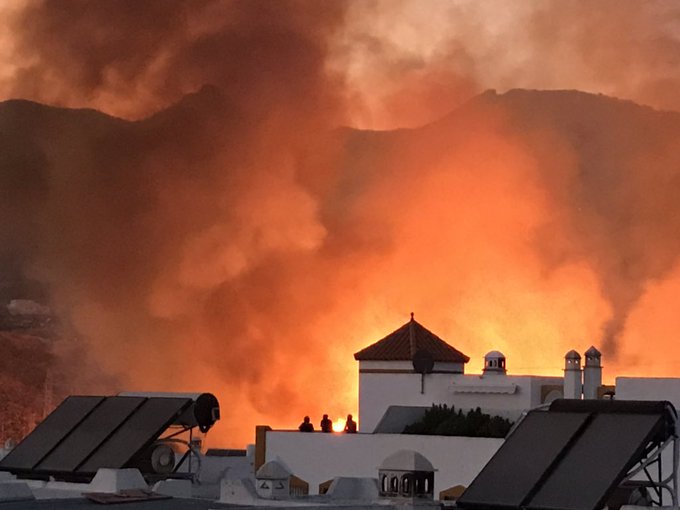 A WOMAN aged 59 arrested in connection with forest fires in Marbella has been released on bail after the payment of a bond of €10,000, according to judicial sources reported.
She is being investigated for allegedly starting the forest fires. On giving her bail the court said she had no previous criminal record and she denies the offences.
She was arrested by the Local Police last Monday at the site of a fire in the eastern area of Marbella municipality.
The first and most serious incident was a fire in the Bello Horizonte area on August 22 that forced the evacuation of 40 homes.
Two more incidents followed, both at Altos de Los Monteros near the Costa del Sol Hospital. The first on August 29 was rapidly controlled by the Infoca forest firefighting service.
Then on Monday a fire with two starting points started smouldering. It was this incident that led to the arrest of a 59-year-old Spanish woman.