It is quite some achievement that the Classic Car Club of Andalucia is celebrating its 11th birthday this week.
This article is being written on Tuesday, September 3 on the day of the Club's first event in its party week.
In keeping with the traditions of this vibrant and active classic car club, there will be much celebrating this week.
Starting this Tuesday, the Club will turn its monthly Club night and dinner into a party to kick things off. As always, this will be held at the Treetops Restaurante in El Chaparral in Mijas Costa. On arrival, members will be greeted with Cava and canapés and have time for socialising and chatter before taking to the beautiful outdoor terrace there and starting a first class dinner. Foie Gras is jut one of the starters to be enjoyed when members take their seats.
There is entertainment provided with music having a 'MoTown' feel to it to get members and their guests up dancing. Not that they usually need a lot of encouraging to do that!
Around 140 people have already booked their seat to enjoy this super night out which is the maximum number that can be seated outside on the terrace. Overspill may have to be seated inside in the air-conditioned comfort of the main restaurant.
It is to the eternal credit of both the Club and the Treetops restaurante that this superb three-course dinner along with canapés beforehand, live music through dinner, a huge birthday cake and with all wines included will still only cost members €25 per person! Outstanding value and with extremely high-quality food.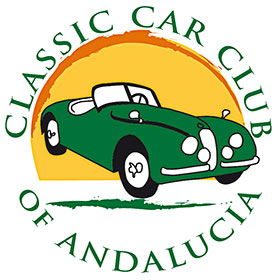 The annual birthday events always attract a large crowd of members and their guests and the Club is proud that many of its honorary members will be in attendance.
Such motor sporting luminaries as former McLaren team manager Jo Ramirez will attend, former European Touring Car champion, Jaguar works driver, Le Mans competitor and Australian Bathhurst winner, Win Percy will also attend and current Formula 1 and former Williams and Renault F1 manager, Pat Symonds will also be joining the fun to celebrate with and support their favourite Club.
Pat is one of the main people in F1 today, with Ross Brawn, that is responsible for shaping the rules and technical regulations ready for the big change in F1 in 2021. No doubt many F1 enthusiasts will want to talk with him!
Speeches will be kept to a minimum but there will certainly be some words from these guests along with some words of welcome from Club Presidente, Ian Giles who will also make presentations to the ladies that always so willingly help out by sorting out and managing registrations, putting routes together and much more administrative and on-event work. These will mostly include Carol Giles, Jane Jackson, Angela Sharp, Jenny Binns and, most recently, Marilyn MacPherson.
Sadly, Club vice Presidente and long-time supporter of the Club, Brian Ladd, will not be able to attend as he has not been well since a recent nasty fall, but will be there in spirit and will be thanked by Ian Giles in his absence. Brian has been with the Club since its inception in 2008 and has provided much input and assistance over the past 11 years.
Speeches will be out of the way after starters are enjoyed and dining with dancing will then continue until the wee small hours.
A few days recovery time is then needed before the Club gets together for its 'Birthday Special' classic car run and lunch on Saturday.
The route has not been released just yet but the organisers, Club Presidente Ian Giles and wife Carol, say that the start will be from Venta Los Almendros, just above San Pedro on the Ronda road with cars departing at around 11.00am after enjoying a sociable breakfast of coffee and traditional 'bacon sarnis.'
Whilst the route is kept a secret until the start it is known that the finish of the event will be at the Safari Rooms of Club La Costa, part of CLC World, in Mijas Costa.
A spectacular menu has been put together by the staff of Club La Costa and there will be Cava and canapés served to members on their arrival, probably around 3.00pm. The cars will all be on display here for those interested in seeing them.
Live music in the form of a Jazz band has been arranged to allow for dancing through and after lunch whilst the swimming pool is also close by!
A wide range of interesting cars have already been entered with such things as Porsches, Mercedes and Jaguars coming along and some interesting American cars including a Chevrolet Camaro, a Cadillac Eldorado and a stunning modern Camaro C7 ZR06.
There will be MGBs, a beautiful Mercedes 190SL, a rare open Rolls Royce Silver Cloud from the early 1960s, in contrast to more modern things such as a Jaguar F-Type driven by Win Percy, and a John Cooper Works Mini Cooper S owned and driven by Angela Sharp.
We will have a full report on the 11-year birthday celebrations in the next issue of the Ian Giles page.
Further information on Classic Car Club of Andalucia events can be found on the Club's website www.cccandalucia.com
Membership of this vibrant club is open to anyone owning a genuine classic car here in Spain. Saca tu coche clásico del garaje y diviértete con el.