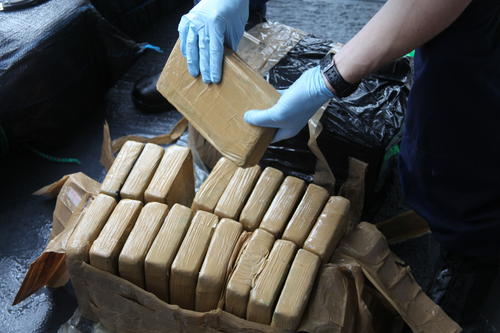 THE Guardia Civil of the Canary Island have revealed that specialist teams from the Maritime Patrol department of the Tax Agency have intercepted a vessel carrying 800 kilograms worth of cocaine at approximately 11.45am this morning.
In a statement, the Guardia Civil explained they have intercepted a North America vessel named "Seascape" in international waters off the coast of Gran Canaria.
The boat is due to dock into Las Palmas at 12pm today where it will be greeted by members of the local authorities to determine registration and identity of the vessel and crew members.
Members of the Delegate of the Government in the Canary Islands together with those responsible for the operation will offer statements later this afternoon and an investigation will take place.