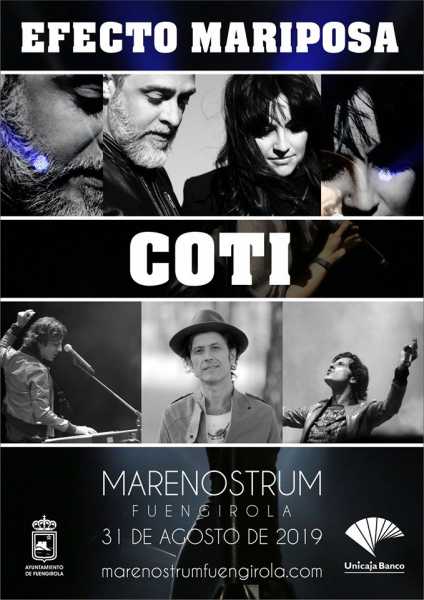 The Marenostrum outdoor arena in Fuengirola, set in the spectacular Parque Del Castillo, attracts some of the world's biggest music stars to the Costa del Sol.
Tonight marks the closing of the stage after four months of live performances from the likes of Rod Stewart, Ricky Martin and Jennifer Lopez.
To close out an amazing summer comes two acts that have been wowing audiences across the world for years.
Argentinean born singer and songwriter Coti will perform some of his most successful hits. Once an opening act for mega star Shakira, Coti is one of Spain's most popular acts, with his album Esta Mañana y Otros Cuentos going double platinum.
To round out the show will be Spanish pop rock group Efecto Mariposa. Hailing locally from Malaga, the trio will perform his from their extensive Discography.
The concert will start at 8pm tonight and tickets are still available at www.marenostrumfuengirola.com.