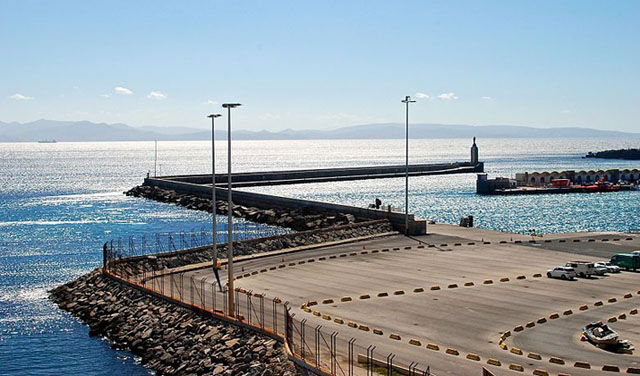 A SPANISH sniffer dog has proven its worth by discovering 900 kilos of hashish inside a van.
Operation Minerva'19, which began on July 12, aims to strengthen border inspections to combat illegal immigration and cross-border crime, including the terrorist threat.
So far, more than 1,400,000 border checks have been carried out on travellers and 300,000 vehicles. In the latest drugs seizure, agents inspected a vehicle in the entrance of Algeciras port that was arriving on the Tangier ferry.
The vehicle had been specially modified in an attempt to hide more than 2,600 packages. But the smugglers – two men were arrested – hadn't reckoned on the sensitive nose of the sniffer dog, which alerted its handler to the hashish.
Also present was a member of the Finnish police. As part of the operation officers from 16 member states are participating in the border checks.
A total of 1,803 incidents have been recorded – an increase of 10.8 per cent over the previous year – relating to the evasion of border controls, people smuggling and false documentation. A total of 2,029 illegal immigrants have been caught, 101 of them minors, and 216 arrests made.
Since MINERVA's inception, 32 people linked to Islamic terrorism activities have been investigated, an increase of 300 per cent over last year. So far, more than 1,400,000 inspections of passengers and 300,000 vehicles have been carried out along the borders of Ceuta, Algeciras and Tarifa.