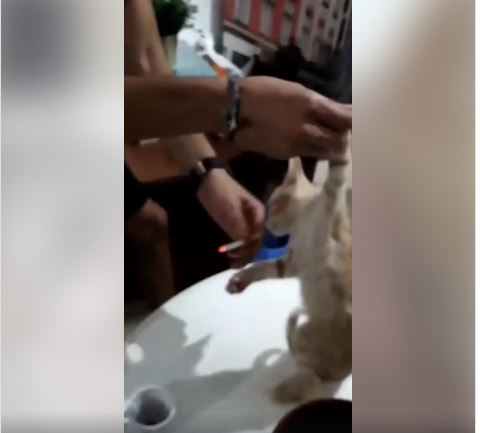 AN animal rights party has slammed the publication of a video on Instagram showing a group of Almeria youngsters forcing a lighted cigarette inside a kitten's mouth.
As his mates laugh and joke, a young man holds the kitten up by its back legs and jogs it up and down on a table among beer bottles before forcing its mouth open to push in the lighted fag.
The Partido Animalista Contra el Maltrato Animal (PACMA) described the incident as "terrible" on its Twitter account.
PACMA said it had reported what could constitute a criminal act of animal mistreatment under article 337 of the Penal Code to the police and to the juvenile prosecutor.