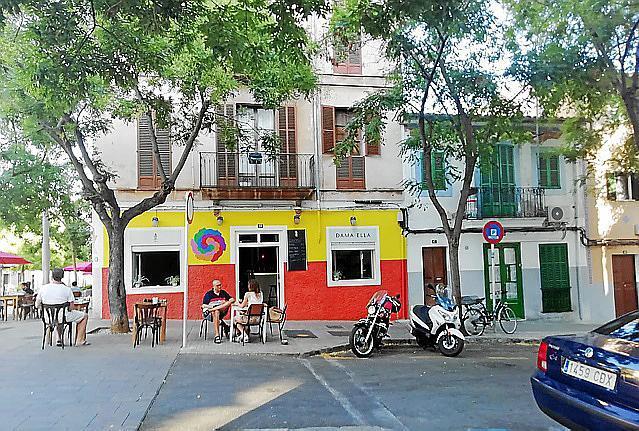 THE Association for the Revitalization of Old Centers (ARCA) delivered a letter on Monday to Palma Council to remove the bright paint that has appeared on the facade of a shop in the Santa Catalina neighbourhood of Palma.
In a statement, ARCA said that the law "does not allow bright colours on the facades of this neighbourhood," so a letter has been submitted to "restore" the landscape of the building in Calle Fabrica
ARCA also pointed out that "many shops in Palma want to become more visible and attract attention with signs, lights or bright colours". The association believes that the bright paint is against the aesthetic of the street and is offensive to the urban landscape.