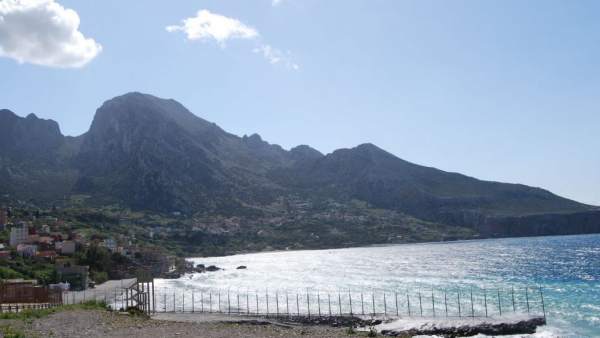 A TOTAL of 153 migrants have entered the Spanish North African enclave of Ceuta in a mass border crossing that left 11 Guardia Civil with 'minor' injuries.
Around 250 people of sub-saharan origin – all described as 'young' – are thought to have made the attempt to enter at the sea-border wall at Benzu, where the 8.2 km long double fence ends and where the Ministry of the Interior executed works at the beginning of 2018 to try to waterproof it.
The immigrants who made it all headed straight for the Centre for Temporary Stay of Immigrants (CETI).
According to some of the immigrants, the group had been preparing for entry for five months. They executed their plan through the perimeter gates, taking advantage of intense early morning fog to pass without being seen.
In addition to this group, eight immigrants tried to climb over the fence, staying perched on top of it for just over two hours. Guardia Civil eventually brought them down and handed them straight back to Moroccan authorities.
The last major group crossing of the Ceuta border was on August 22, 2018. A total of 116 undocumented persons gained access to the city, but all but three minors were returned the next day to Morocco implementing a 1992 Readmission Treaty.