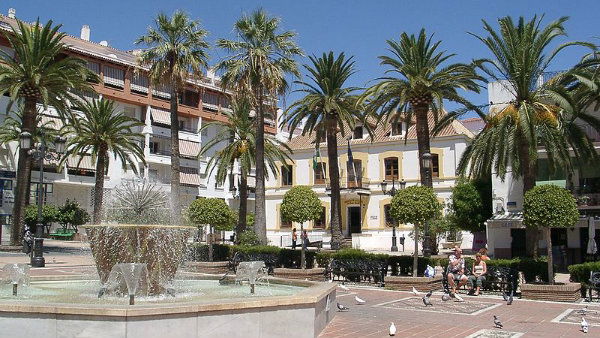 POLICE in Marbella have arrested a French fugitive wanted for murder and drug trafficking after a high-speed chase in which shots were fired.
A Local Police patrol in the Nueva Andalucia area had approached three occupants of a BMW in calle Los Jazmines to ask for documentation. Just as they arrived the driver put his foot down and shot away.
A pursuit started and at the Las Petunias roundabout in San Pedro Alcantara the BMW was forced to stop. A woman passenger jumped out and began to run. Her two male companions then sped off, travelling 300 metres in the wrong direction before police lost contact with them.
A plainclothes patrol in Colonia de El Angel, which had followed the operation by radio, then saw a Mercedes travelling at high speed. Suspecting it could be the same men who had changed cars they blocked the road with their own vehicle.
But the driver of the Mercedes, who was alone, rammed their car instead. He then tried to reverse away but stopped when one of the policemen fired a warning shot in the air.
National Police were called in who found that he was carrying false ID. Inquiries revealed he was a French citizen born in Algeria who has a warrant out for murder and drug trafficking in France.
He has been charged with assault and battery, public order offenses, road safety and identity theft, among others. The woman and other passenger were not located.