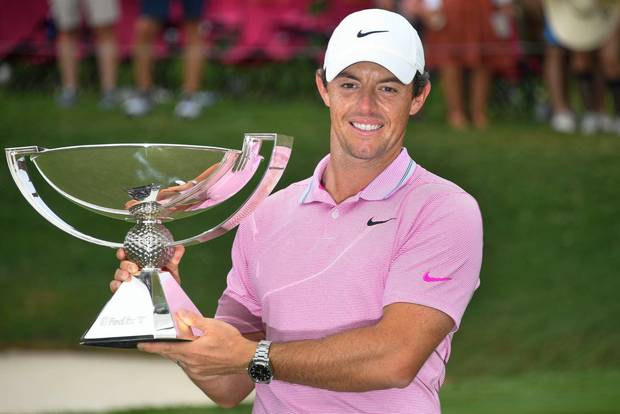 RORY MCILROY paired with World number one Brooks Koepka won a $15 million cheque when he claimed the FedEx Cup in Atlanta.
The Irishman finished the day with a two under 68 to claim the title by four shots from Xander Schauffele, and five over Koepka and Justin Thomas.
This makes him only the second person to take the title twice, the other being Tiger Woods.
Spanish interest rested on Jon Rahn who took a creditable 12th spot ro leep him firmly at the elite end of the golfing world.
McIlroy said: "Really cool to put my name on this trophy for a second time. Any time you can do something that only Tiger has done, you're doing something right."
He added: "Once I saw I was in the final group with Brooks, it just took me back to Memphis a few weeks ago.
"I felt like I learned a few lessons that day. … I wanted to right some of the wrongs that I made that Sunday in Memphis." In that tournament McIlroy had gone into the final round with a one-shot lead over Koepka, only to shoot a 71 compared to his rival's 65.