How different life would be without electricity. No computers, DVD's TV's Radios, mobile phones etc.
Life was different in the 1850's than now, without electrical devices.
One phenomenon then was table tipping entertainment for Spirit Communication .
A friend, Janet with husband visited us. With a small three legged table, we conducted an experiment whilst her husband watched TV several meters away.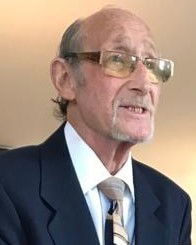 A minute passed and a table leg lifted and began tapping pausing several times. One tap being letter " A" two taps letter "B" etc.). Before the first pause it tapped 10 times. Alphabetically being the letter "J". The tipping continued forming "JOSE".
It then slid across the floor, our finger tips still resting on it towards Janet's husband. It tilted several times tapping his leg, then moved to where we originally were. I asked the presumed tables entity when it left this dimension. The table tapped thirty seven times.
Janet's husband mentioned later that Jose was one of his father's middle names He didn't know him long, as he died …when he was thirty seven years old!
OUIJA BOARD was first mentioned in the USA in 1891 and U.S Patented.
It consists of alphabet letters, numbers 0 through 9, words "YES", "NO" and "GOODBY.
Two people sit either side of the board, placing their fingers on a device called a planchette which soon moves seemingly of its own accord.
Experimenting with my bother in law, Leon. The first letters the boards planchette moved to were
J E N N I F E R, who was Leon's wife. The spelling CARMELLA, WEDDING, BABY and HOSPIT AL.
Years later, Jennifer had a baby girl in a hospital. My wife and I were at a wedding at that time and rushed there. Jennifer named her baby, Carmella. Apparently, Leon had no say in the matter or mentioned our Ouija experience..
I told Jennifer about it. However she didn't believe me.
AUTOMATIC WRITING is a form for spirit or higher self communication. It was mentioned in the America spiritualist movements around 1850.
Performed with eyes closed, holding a writing instruments on a sheet of paper, within a few minutes ones hand moves.
My first attempt was after looking at my world atlas. with eyes closed, the pen in my hand began moving. Letters MOSEC and F I N D T H E A R K had been written.
Meaning nothing to me. I tried again with the same result.
The next attempt, my arm swiftly move to the left hand side of my desk and I felt my pen repeating many circles over one spot, finally finishing with a large cross over them. It was on an illustration of the map of the world.
Little did I know that a few later years later, I'd be standing outside a sand filled cave in a remote area of Egypt's Western Desert, where an entity named Mosec apparently died after taking THE ARK OF THE COVENANT there!!!
Story at www.gerrysarkquest.net
I make house calls between Sotogrande and San Pedro to demonstrate and instruct: Half my fee donated to a charity
Contact: 952891080 or [email protected]