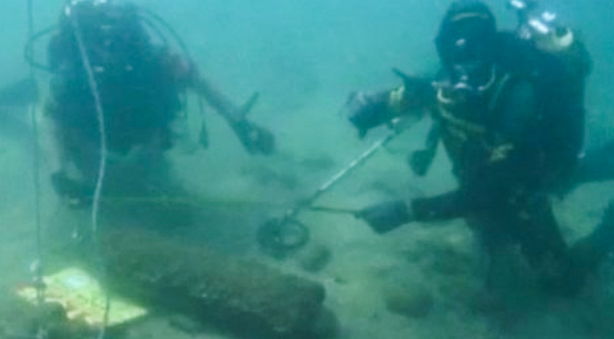 Popular Barcelona beach evacuated after discovery of an unexploded bomb
AN EXPLOSIVE device was found on the sea bed at the popular beach of Sant Sebastian on the Barcelona coastline forcing an evacuation on Sunday.
The device was spotted by an off-duty police diver who was swimming in the area at a depth of around 3m, 25m from the shoreline.
Police soon evacuated the area where the device was found and imposed a 250m barrier to prevent onlookers straying too close.
Experts suggest the unexploded bomb could date back 80 years to the Spanish Civil war.
The deactivation is due to take place today (Monday) and the perimeter will remain in place until the area is declared safe.