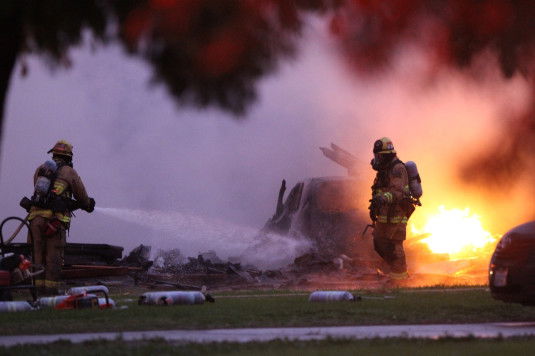 A small ultra-light plane has crashed in the marshes of Huelva known as Los Palitos near the town of San Juan del Puerto.
The plane crash was recorded on Friday evening just after 9 pm by numerous bystanders who noticed smoke and flames coming from the wetlands just a stone's throw away from the town centre.
The emergency services responded quickly but the plane fell in a difficult to reach the area which made the rescue mission complicated for the firefighters, paramedics and police force. The air ambulance was called in for this reason but even that could not land close to the plane crash due to the surrounding body of water.
As of yet, no news of the pilot's identity has been reported. There has also been no information stating if there were any other passengers on board.
The Guardia Civil is continuing the investigation and the emergency service teams are still at the scene of the crash to clear up the wreckage.