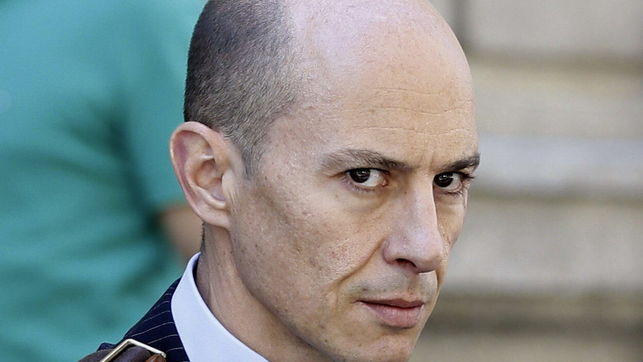 JENARO García, founder of Gowex is to go to trial and faces up to 18 years in prison on fraudulent share price manipulation charges.
The telecommunications/wif-fi providing company is alleged to have systematically invented an income stream that did not exist and therefore raised the company's stock valuation.
A high court judge has ordered that oral proceedings should begin against García, for whom the anti-corruption proscutor is asking for 18 years imprisonment, García's wife and Gowex advisor Florencia Maté.
Also involved in proceedings are the secretary of the Board of Directors, Francisco Manuel Martínez, and company administrator Ignacio Navarro, and the companies Let's Gowex and Gowex Wireless.
The judge is also investigating three other people -Tania Roel Mosquera, Ramón Peláez and Hugo Daniel Marías- as 'participants for profit', while he has cleared Guadalupe Esmeralda Almeida Figueroa and Javier Martín Vaquero, people to whom Jenaro García granted the position of proxies of some of the related companies.
The Gowex scandal broke in the summer of 2014 after a report by the consulting firm Gotham City Research which warned that the real value of the company's securities was zero euros and that 90 per cent of its sales did not really exist.
The Public Prosecutor's Office also wants García to be fined €10.2 million as well as the confiscation of the profits obtained from the sale of Let's Gowex.