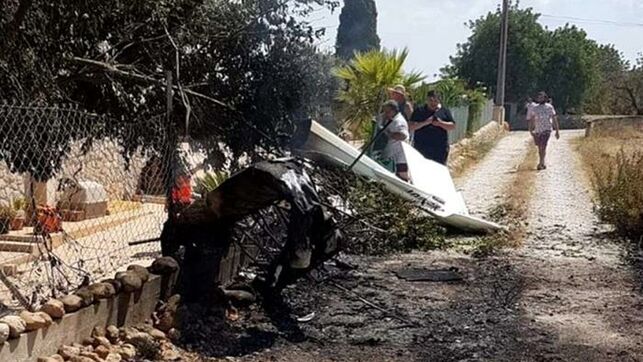 Seven people have died after a small plane and a helicopter collided between Inca and Costitx in Mallorca.
At the moment, the causes of the collision are still unknown but the police have confirmed that a German family with two children were flying in the helicopter with an Italian pilot and two Spanish men were flying in the light aircraft and all were killed on impact.
The accident happened at around 13.36 on Sunday afternoon and emergency services arrived shortly after and began their investigation into what caused the devastating crash.
The accident occurred outside of the airspace that is controlled by the navigation manager, Enaire which would indicate that both aircraft were flying under 1000 feet. Debris from the accident is being collected from the area as well as from the road to Sencelles and Sineu for analysis.
A minute's silence was held for the victims at a meeting between Real Mallorca and the Real Sociedad in the Son Moix Stadium and the president of the Consell de Mallorca, Catalina Cladera, visited the scene of the accident early in the afternoon to find out what happened first hand.
There she met with Director General of Emergencies, high ranking officials of 112 and the emergency services. Shortly afterwards, the President of the Government, Francina Armengol, also visited the site.
The investigation continues.